Grading the Arizona Cardinals 2019 NFL Draft class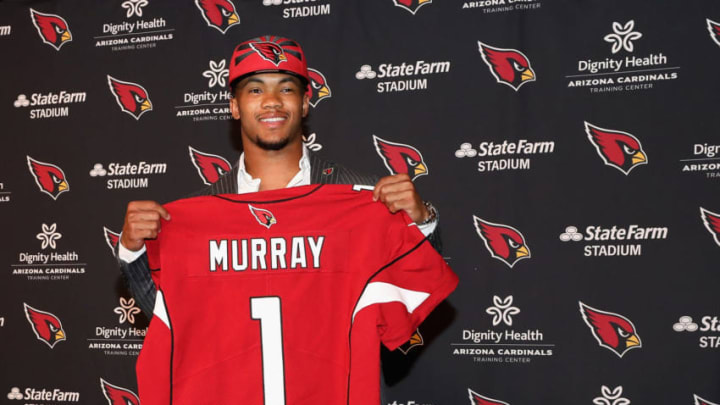 (Photo by Christian Petersen/Getty Images) Kyler Murray /
(Photo by Christian Petersen/Getty Images) Deionte Thompson /
They say it takes three years to accurately grade a team's NFL Draft class, so how did the Arizona Cardinals 2019 class fare?
The Arizona Cardinals have always struggled with making their picks in the NFL Draft under general manager Steve Keim. However, the Cardinals, with so many draft selections in 2019, could have done much worse. They found some diamonds in the rough, even in the later rounds.
Nobody eye-popping, but good enough where a few of those late-round selections could figure to spend a decade with the team in a backup role. So kudos to Keim for hitting on Day 3. At least half the time.
No, Kyler Murray has not played like a first overall pick. But given his Rookie of the Year and two Pro Bowl honors, he's become one of the league's better quarterbacks. Ditto for second-round pick Byron Murphy, who continues to ascend his play.
The 2019 Cardinals draft class also included three receivers. However, none of them panned out, two are gone, and a third is on their way out.
Arizona has gotten some decent value in defensive end Zach Allen. While Allen isn't a great player, he's a jack-of-all-trades who has proven his value as a third-round pick.
So how did this draft class fare overall? Keep reading for a more in-depth look and final grades.