2016 NFL Power Rankings Week 10: Arizona Cardinals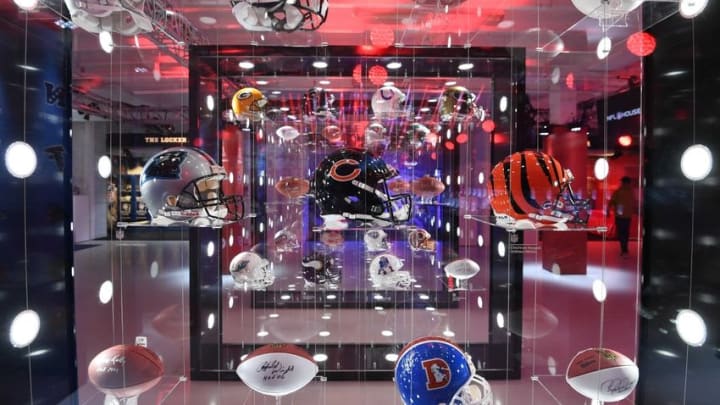 Oct 29, 2016; London, United Kingdom; Helmets of the Arizona Cardinals and Atlanta Falcons and the Carolina Panthers and the Chicago Bears and the Cincinnati Bengals and the Denver Broncos on display during the NFL International Series Fan Rally at the Victoria House. Mandatory Credit: Kirby Lee-USA TODAY Sports /
Oct 30, 2016; London, United Kingdom; Washington Redskins tight end Niles Paul (84) stretches for a pass during the fourth quarter against the Cincinnati Bengals at Wembley Stadium. Mandatory Credit: Steve Flynn-USA TODAY Sports /
17. Washington Redskins 4-3-1 (15)
The Redskins are coming off the bye after the tie against the Bengals in London week before last. They sit above .500 but unless a miracle comes by, the wild card is all that the Skins will be playing for in the second half of the season.
Sitting three games behind the Cowboys, the Skins need to concentrate on finding a way to beat as many teams as they can on their remaining schedule.  It starts in week 10 against the Vikings.
The Vikings and the Packers both visit Washington in the next two weeks.  Those games could make or break their chances of making the postseason for the second consecutive season.
They still have one game a piece with their division, including the Cowboys.  However anything short of sweeping their divisional opponents and the hopes of a 2016 postseason become dimmer.