Arizona Cardinals offseason activities right around corner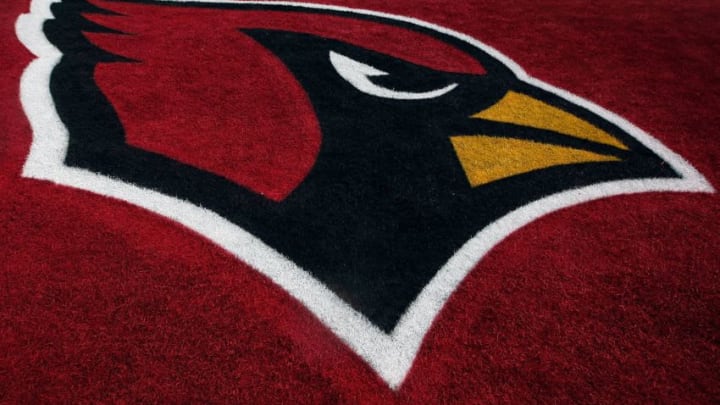 TAMPA, FL - FEBRUARY 01: The Arizona Cardinals logo is seen in the end zone before Super Bowl XLIII on February 1, 2009 at Raymond James Stadium in Tampa, Florida. (Photo by Jamie Squire/Getty Images) /
The Arizona Cardinals get back together on April 8th for their strength and conditioning program
A week from Monday, the current Arizona Cardinals roster will be together for their offseason strength and conditioning program.  Then a voluntary Veteran Mini-Camp from April 23rd-25th will take place.
Of course the big day is Thursday April 25th.  That is the first round of the NFL Draft.  The Cardinals still hold the pick but what they do is anyone's best guess so far.
They will draft in the second and third rounds on the 26th and then rounds four through seven take place on April 27th.  That is as of now.  If they trade any of those picks, this is subject to change for them.
Once the draft completes, it will be time for the rookies to arrive.  The Rookie Mini-Camp takes place May 10th-12th.
OTA's will once again take center stage in May and June.  Three sets of OTA's have been scheduled.  The first will take place May 20th-22nd.
The second OTA session will be May 29th-31st.  The final OTA session will take place June 3-6.  The last scheduled activity prior to training camp takes place June 11th-13th with a Mini-camp for all players.
Specific dates have not been announced for training camp as of yet but expect that to come within the next month or so.  The regular season starts Thursday September 5th with the Green Bay Packers playing at the Chicago Bears.
Expect the Cardinals to open their season on Sunday September 8th.  The regular season schedule should come out sometime in April prior to the NFL Draft.
For now, the Cardinals continue to work towards the draft.  ESPN's Adam Schefter announced via Twitter that the team was meeting with potential number one pick Nick Bosa, defensive end out of Ohio State, on Friday evening for dinner.