Why James Conner is the Cardinals future No. 1 running back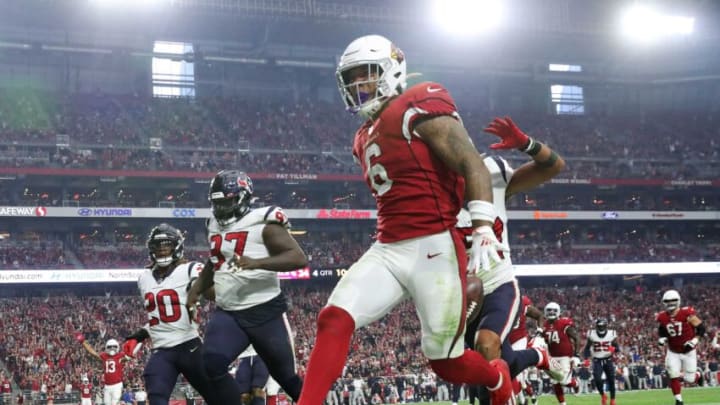 (Photo by Michael Chow/USA TODAY NETWORK) James Conner /
In his first season with the Arizona Cardinals, James Conner has proven to the NFL that he's still capable of being an effective running back.
So much so that I'm willing to eat crow on how I thought this signing was back in March. James Conner has been the missing link on the Arizona Cardinals offense this season.
In his first eight games with the Cardinals, he has eight rushing touchdowns. That 1:1 ratio of touchdown to games played is incredible as Conner is on pace for 17 touchdowns this year.
That 17th rushing touchdown would put Conner in the record books, one above David Johnson's 16 scores in 2016. Conner has proven himself to be better than Kenyan Drake was (as hard as that is to admit for me), and maybe that's with the addition of Rodney Hudson at the center position. Or is it Kyler Murray having an embarrassment of riches at the wide receiver position?
James Conner is the RB the Arizona Cardinals should keep around in 2022
Conner's advanced stats show us that he's just behind his rookie season pace for rushing first downs, and his ability to break tackles (10 so far) is right at the halfway point of his best year (20 in his rookie season).
While fellow Arizona running back Chase Edmonds currently leads the team in rushing yards, there has been more trust in Conner in half of a season compared to Edmonds' three years with the franchise.
Not knocking the plays Edmonds has made this season, but he has been given multiple chances to be the main guy in the Cardinals' offensive backfield.
Both are free agents in 2022, but Conner should stay and Edmonds can walk. Unless Edmonds is cool with being a scat-back or having a strictly pass-catching role, Arizona can do better for a backup rusher.
It all comes down to who does the team trust to get them two yards or fewer when the game is on the line? Trust should be placed in Conner and his effort to always deliver the hit and not to be hit. The grit Conner's displayed so far this year should be the reason Cardinals fans do the same.